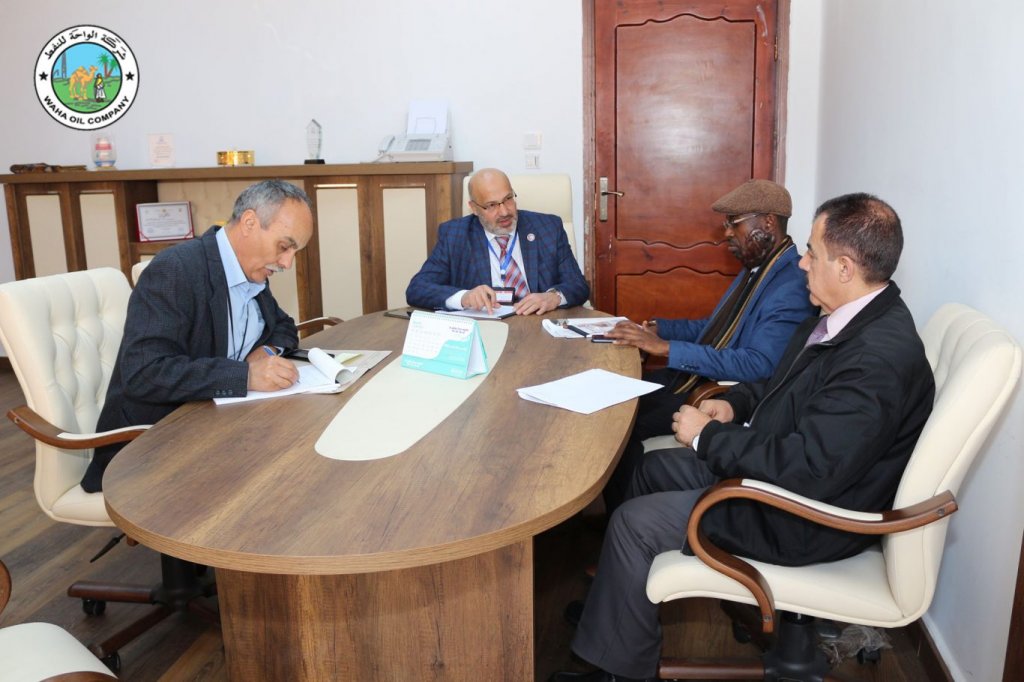 (Media Section)
And within the keenness of a committee with the acceleration of daily incidents witnessed by the world due to the spread of corona virus or known as covid19 the administration and its emphasis on the safety and health of workers to take all necessary preventive measures held on Monday, March 9, 0202 at the headquarters of the National Center for Disease Control a meeting that included both: Dr. Badraldin Al-Najjar General Director The Center for Disease Control, Mr. Lutfi Al-Nakka, Acting Director of the Health and Safety Department and Dr. Ahmed Al-Olayan, Medical Section Observer and a representative of the media section.
The Director of the Health and Safety Department started his talk about the work plan taken by the company in the various fields, the terminal and the branch of the company in Benghazi and Tripoli, as well as how to deal with foreigners coming from their countries, and it is possible to coordinate in order to assign a work team from the National Center to give awareness lectures to users and on his part reviewed the general manager The National Center The technical role that the center plays in these circumstances of raising awareness and education for many parties, including the National Oil Corporation and some of the sector companies, has expressed the willingness of the National Center to provide any advice that would contribute to raising awareness of all segments of society.
Dr. Al-Najjar also gave many advice that the Health and Safety Department and the medical department should take, and the precautionary steps that must be taken in such circumstances.
On the same level, the representative of the Media Section said that it is necessary to speed up the allocation of a scientific day to accommodate the largest number of employees , including educational lectures and mini-
workshops to raise the level of health awareness among employees through posters and brochures.
The medical department observer also talked about the urgent measures taken by the department, as masks and sterilizers were provided for the hands, and a place could be allocated for sanitary isolation in some fields. On his part, asked how to use the services of the center if necessary.
In conclusion, the Director General of the Center assured the attendees that until now, no suspected cases of Corona virus have been recorded in Libya, yet this is necessary to be careful and cautious and cancel any missions to travel to the affected countries until this disaster passes safely.
God save Libya from all evil