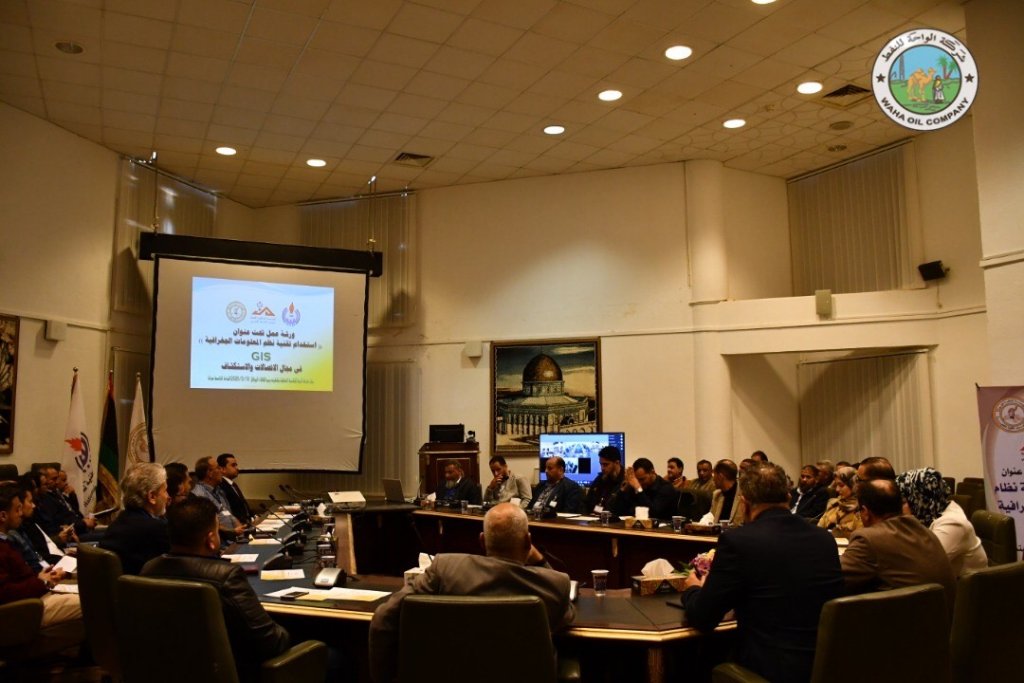 (Media Section)
With official invitation from NOC, ICT of Waha participated today the 10th of March 2020 in a Workshop organized by Aljouf Company for Oil Technologies in its registered office in Ganfoda, Benghazzi. The Workshop was about (GIS Usage in Telecommunication and Exploration), in attendance of many of the sector companies and ICT key persons of the NOC participated by conference headed by Eng. (Hussein Abadwi) the Engineering and Communications Superintendent, in addition to a phone call from Mr. (A. Kmaeli) the ICT Manager of NOC.
All participant emphasized on the necessity of the GIS and integrating the communications systems among the Oil and Gas sector company.
NOC Communications and Engineering Superintendent praised on the efforts of WAHA in the data sharing and supporting he data base including all the technical departments.
It rather to mention that many geological survey operations were done by locals in cooperation between Drilling and Workover Department of WAHA and Aljouf Company to provide the updated technologies to all the company sites.
Attendants emphasized on the importance of technology in the oil and gas explorative operations with creating and updating new styles to improve the local manpower.