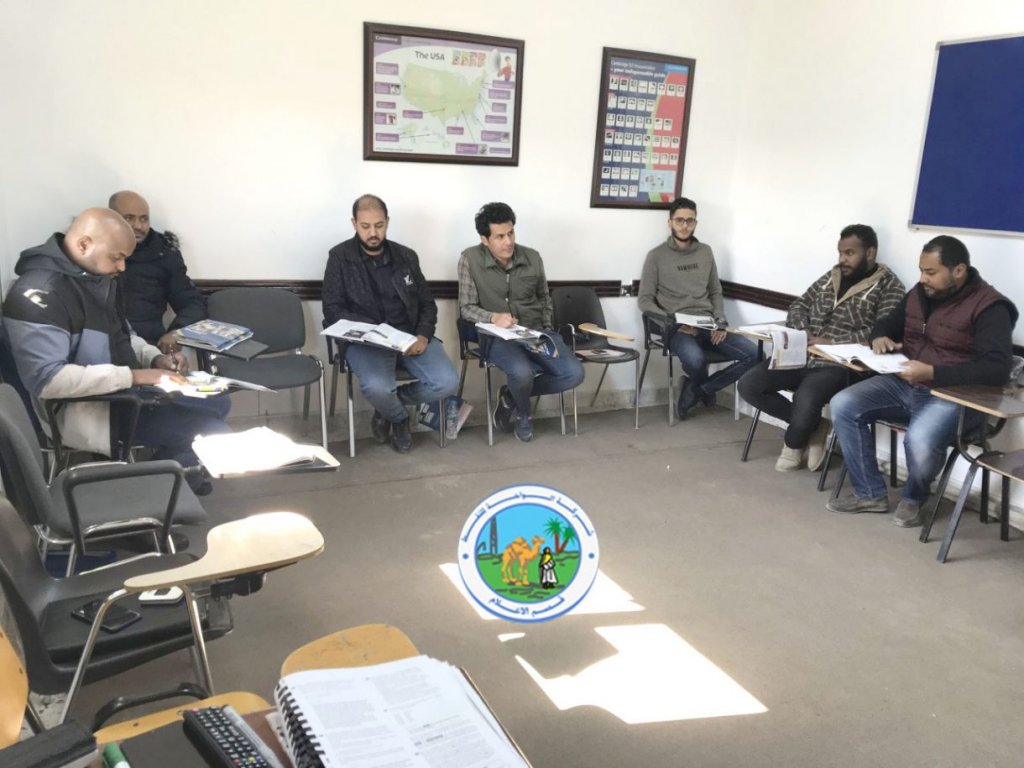 (Media section)
The training field at Waha is having a big share of care, as it is commonly known of effective and positive role to company employees, number of training courses and seminars including 88 employees is undergoing this month and beginning of next month in administrative and technical fields.
By the second of this February, two English Language courses for number of 19 Level I trainees, is completed as well as 14 Level II employees from the eastern region have concluded their course at the same date, trainees as usual moved to the next stage of courses after successful pass. Pipes welding course is commenced in the 18 of February which is continuous for 8 weeks at the Libyan Petroleum Institution aiming to train 17 employees from the Operations and Engineering Departments.
on the other hand, 15 employees will be covered in ICDL course starting in Feb. 23rd, 2020 accompanied with (Project Management) two weeks seminar for 11 employees from the Exploration Department. In the 1st of next March (Secretary and Offices Management) one week course will cover 12 employees from various departments.
Such courses are organized and executed under the Training and Development Department programs umbrella which covers all the company sites.