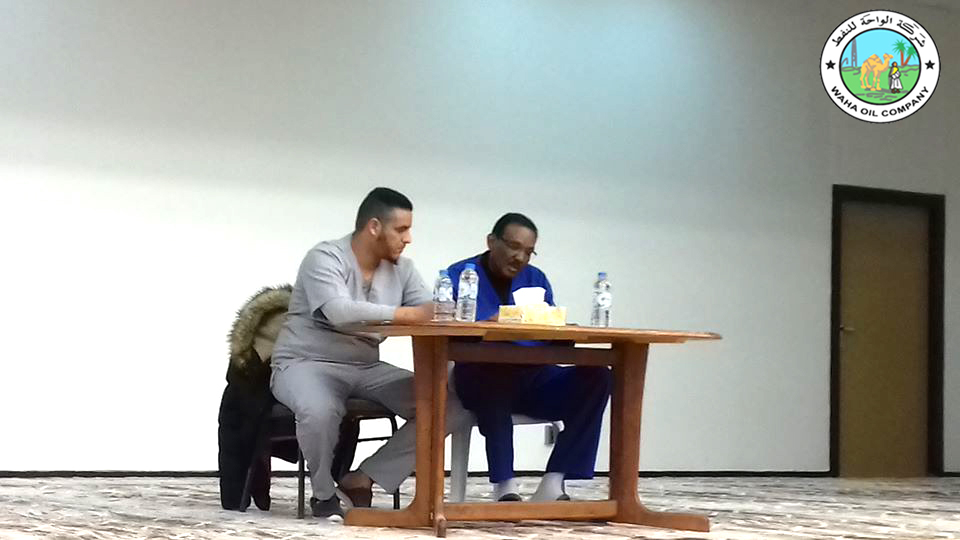 (Media Section)
In the theatre of Gialo oilfield, cautionary lecture continued for the last two days organized by the medical section of the oilfield about limiting the spread of Corona. International and local health situation was discussed.
Dr. Gassem Omer Mohamed stated that we have to aware the employees in this oilfield about the precautionary measures after this virus is spread in many countries. Added that due to danger of this virus, we have directed the employees here for the precautionary steps to avoid the affection, and to be away of any crowd, wearing the masks if necessary and washing hands with sterilizers. Directive procures were distributed to employees and discussions in this regard were important and fruitful.
Within the Plan 2 of the oilfield clinic, we have coordinated with the oilfield management to allocate some place as aquarium, thanking Allah that we have not recorded any suspected case.    
Finally, I advise everybody to be careful and report for any suspect.