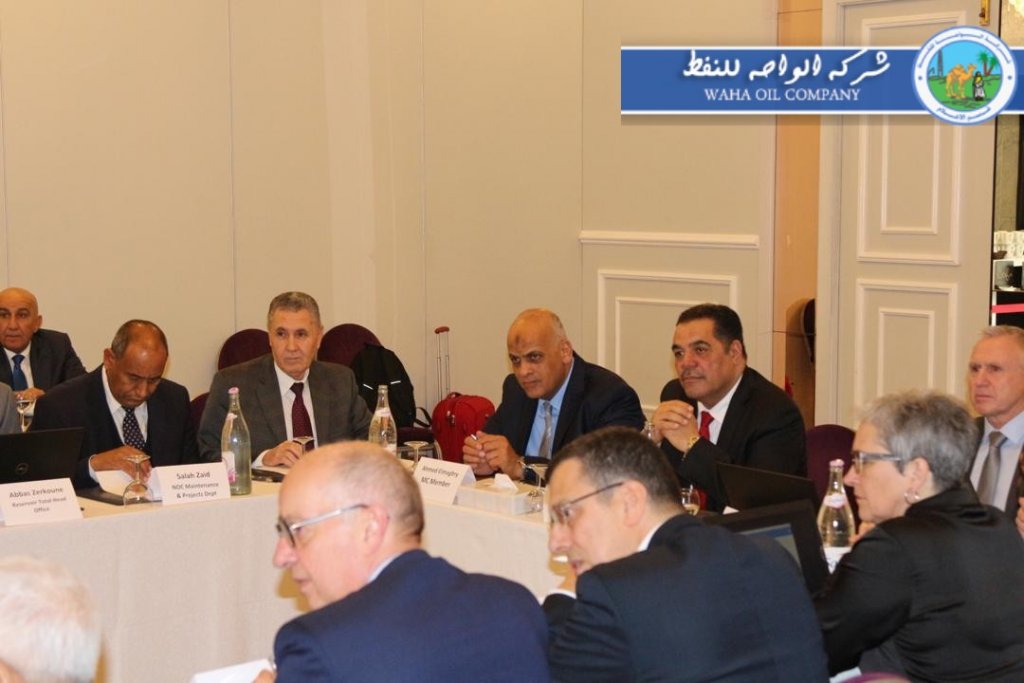 (Media section)
This Tuesday morning, Feb. 11th, 2020 Waha Oil Company Management Committee, NOC Projects Department Manager, NOC Projects Follow up Supervisor and Waha Major Departments Managers held a meeting with TOTAL representatives.
A presentation was shown to explain the technical and administrative company operations, the presentation included also the company activities in drilling, exploration, production and workover.
Separated meetings including technical teams of TOTAL and technical departments managers of Waha such as MPD, Engineering, Drilling and Operations will be held tomorrow.