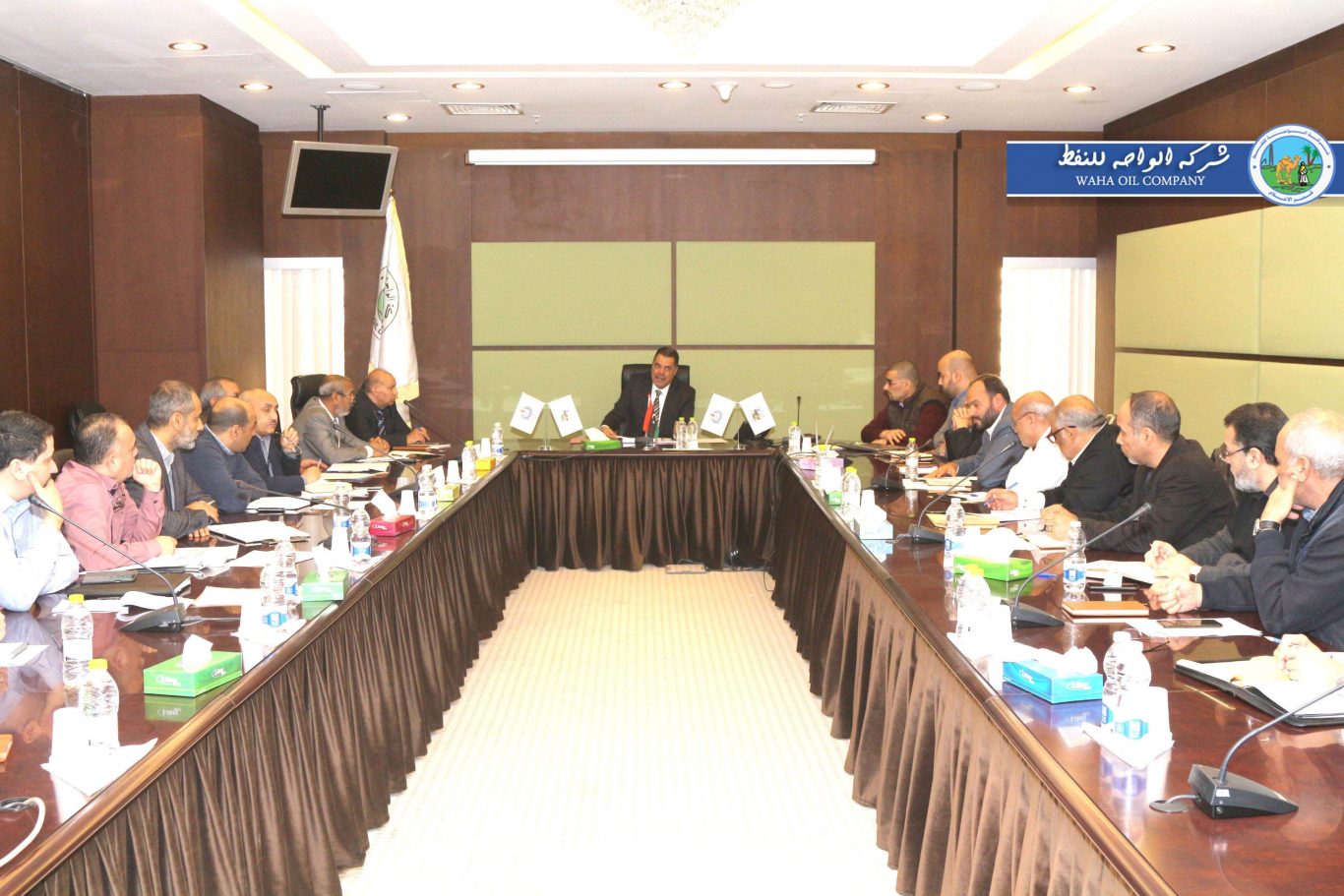 (Media section)
Headed by Mr. Ahmed Abdullah Ammar, MC Chairman, in the presence of Mr. Ahmed Mohamed Al-Majbri, MC member, departments managers and second party by conference.
This morning, Feb. 3rd , 2020, the Operations Committee held its regular meeting during which initially discussed the HSE report, in the various work sites as well as the new measures taken through the activation of the electronic gate at the company's main offices and other sites of the company due to its importance in maintaining the security and safety of employees and facilities affiliated to the company and emphasize on all employees the need to submit the magnetic card and abiding to show it when entering. As employees are not allowed to enter without this card.
The MC Chairman also stressed the need to expedite and work to complete the preparation of the remaining floors at BORJ BULEILA, especially after the evacuation process from the company's head office at Hay Alakouakh.
On the other hand, the meeting discussed the difficult stage the oil sector undergoes due to production blockage in the fields and declaring the Force Majeure and keeping the crude oil production to the lowest possible levels due to the limited storage capacity in the tanks of Es-Sidre terminal, and the necessity to operate the Faregh field as long as possible to provide the necessary gas to operate the Power Stations in the eastern side as well as to ensure the safety of new equipment such as gas compressors and others, and the need to reduce labor in the fields in these current circumstances.
About the rest of works, the operations to start work in the operator (PSH) at Faregh station (2) were discussed. In addition to the drilling operations at Es-sidre terminal were also reviewed to specify the stopping point, and to follow up the engineering works to demolish some tanks according to the specified time of period.