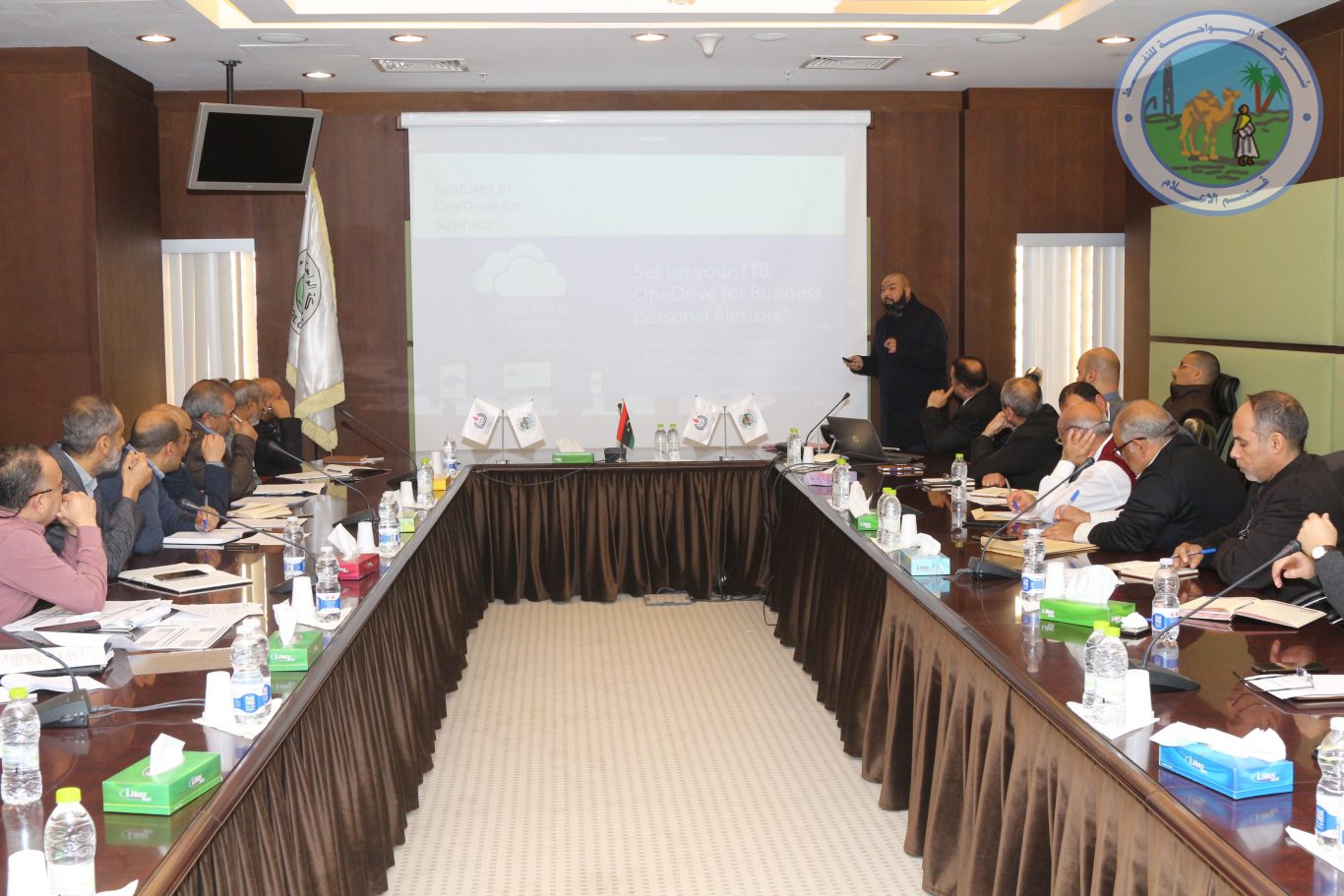 (Media section)
On the morning of last Monday, Jan, 20, 2020 the Operations Committee held, its regular meeting in the presence of Mr. AHMED ABDULLAH AMMAR, Chairman of the management Committee, directors of technical departments, and heads of the Consultants and Tenders Committee
The meeting started with a review of the report of the Department of Health, Safety and Environmental Protection at the various work sites of the company, as the Chairman of the Committee followed the competence with the competent authorities to evacuate the company headquarters in the neighborhood of the huts and what was done in particular to preserve the lives of employees and the property of the company.
The meeting also discussed the measures that must be taken as a result of the closed of the fields and the terminal, and from them:-
· Inhibitor injections into oil transmission lines to reduce wear.
· Continued operation of ALFIRGA field to provide the gas needed to run power stations in the eastern, as well as to ensure the safety of new equipment such as gas compressors and others.
· Maintaining crude oil production to the lowest possible levels due to the limited storage capacity in terminal Sidra reservoir, so that we can operate the ALFIRGA field for the longest possible period of time.
Among the topics raised in the Operations Committee meeting, the Chairman of the management Committee stressed the need for the actual start of the initial engineering (feed) work for the Gallo 3 plant project, which is scheduled to start on Jan, 23 of this month, and whose work will end after (9) months.
The Chairman of the management Committee also discussed with the competent authorities the general budget for the year 2020.