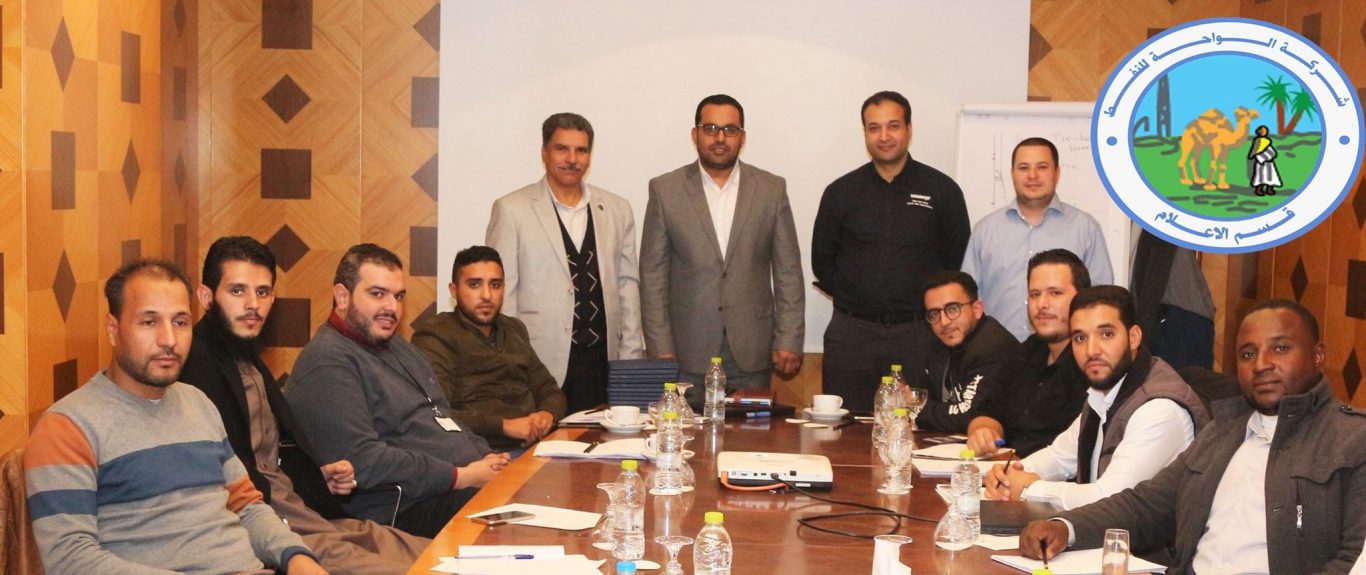 Media Section
A training course entitled "Cementing Operations" for a number of drilling fluids section employees at Drilling and Work over Department, in cooperation with Schlumberger Company was concluded on Thursday Dec,12th ,2019 at Corenthia Hotel.
Mr. Abdelbaset Hajares, Drilling Fluids Section Supervisor at Drilling and Work over Department informed us that this course is the second, it is targeting (11) of new engineers of the department who will be sent to oilfields to supervise cementing operations that will be according to international technical standards.
Collaboration was made with Schlumberger to train engineers to acquaint them with some technical principles to gain experience in finding solutions to some problems facing the wells , to avoid losing any well due to a simple mistake.
From his part, Engineer , Hamsa Almajdoub , Marketing and Sales Officer at Schlumberger confirmed that this course was upon Drilling and Work over Department request as we discussed means of preparing a new qualified staff for Drilling Fluids Section. We organized the first course three months ago, targeting (10) engineers, while the second one was targeting (11) engineers in cementing operations related to WOC. In the course, we provided life samples from the Cementing Section of Schlumberger. After that, we will evaluate the trainees to be sent later to the oilfields to follow up the company's cementing operations and we will contact them every six months through other courses until they become conversant in their field, as most of activities are done in the oilfields.
At the end of the course Participation Certificates were handed to trainees