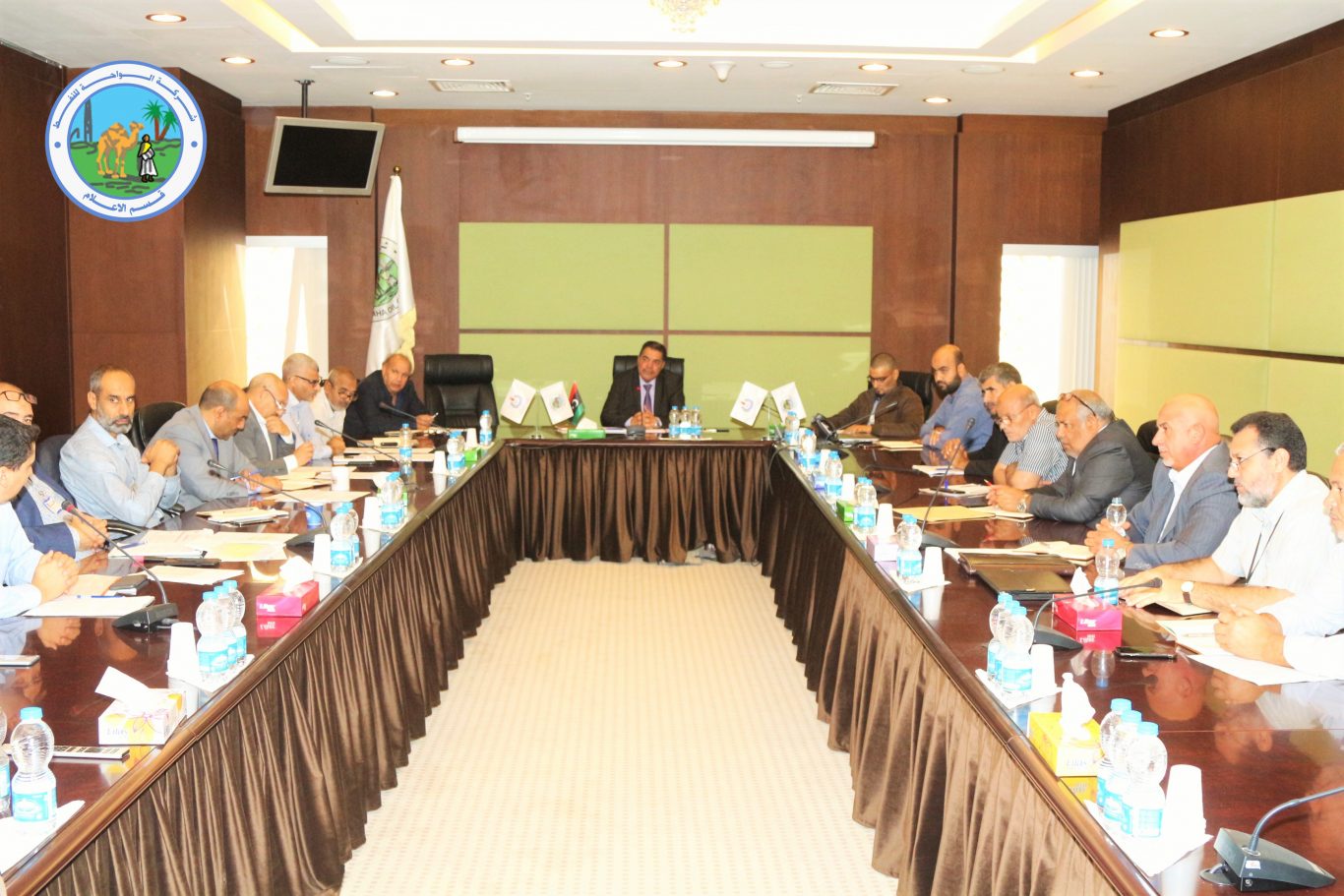 (Media Section)
On Monday morning, Nov. 4, 2019 the Operations Committee held its ordinary meeting in the company offices, headed by Mr. Ahmed Abdallah Ammar, Chairman of the Management Committee, and in presence of the members of the Management Committee, Rune Mong, Departments' Managers and Advisors Committee Chairman.
The meeting started with the review of the report of HSE department within the various worksites of the company. In this regard, Mr. Chairman emphasized the need to adhere to the occupational safety standards to avoid any emergency that may occur.
The Chairman of the Management Committee also discussed with the concerned departments everything related to Alfaregh field project (Phase II) and a review of a number of technical issues, where he emphasized the importance of the project in its (phase I & II), which will contribute to the increase of necessary gas supplies for the production of electric power or manufacturing operations, which will contribute to support National Economy.
The meeting then covered with the drilling, workover and the production, and overcome the difficulties facing the work progress through supplying the operation needs and work requirements in the shortest time in coordination between the concerned departments in addition to discussing various projects and construction carried out by the Engineering Department in coordination with the various related departments.
In addition to dealing with many topics and follow-up the work progress in various company sites.