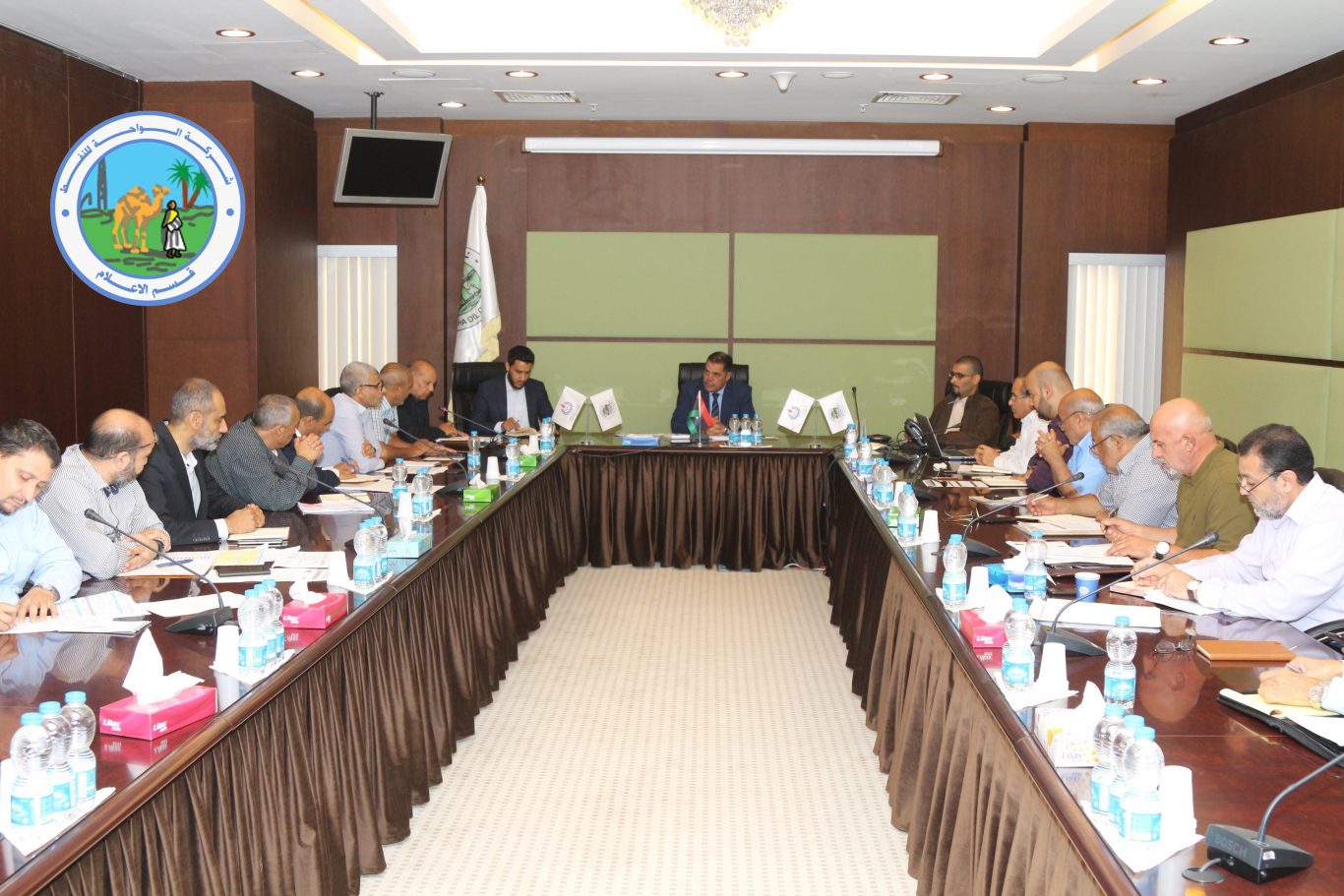 (Media Section)
On Monday morning, 21 October 2019, the Operations Committee held its ordinary meeting headed by Mr. Ahmed Abdallah Ammar, Chairman of the Management Committee and in the presence of the Managers of the Departments and the Chairmen of the Counselors and Tenders Committees.
The meeting started with a review of the report of the Department of Health and Safety followed by work within the fields and terminal and how to comply with the standards of occupational safety
The meeting also covered on the drilling operations and some difficulties encountering them and how to find solutions to avoid these problems.
It was talked about the completion of the detection and maintenance of equipment for the processing plant and production of natural gas in Alfaregh field (phase II) and its initial processing to perform tests of good performance of the plant, and after overcoming some technical difficulties, which made the plant in full readiness for operation during the coming period.
On the other hand, the improvement of the operations of the catering services was commended the improvement of the operations of the catering services during this period. Mr. Chairman stressed the need to continue to maintain this good mechanism to ensure the provision of the best services to employees.
The meeting included efforts to activate and prepare the rest of the floors in Bulaileh Tower after the maintenance is completed and is expected to be ready in December.