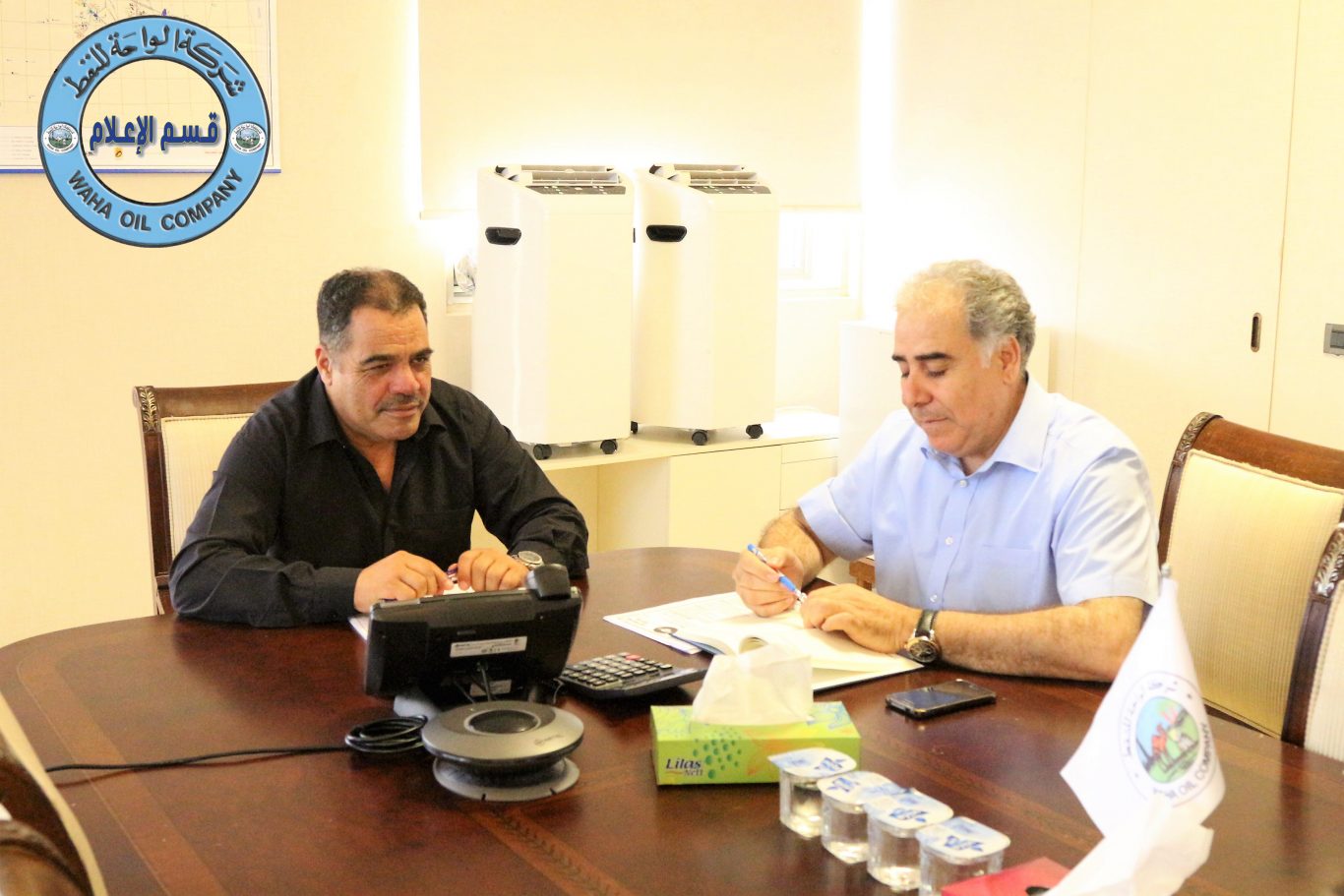 (Media Division)
Within the framework of the efforts exerted by Waha Oil Company to render the best services to its employees in the oil fields and terminal, Mr. Ahmed Abdalla Ammar ,Chairman of Management Committee met at the main offices with Mr. Mohamed Yousef Alakhthar, General Manager of Petro Air Company. The meeting discussed a number of topics related to air flights between the oil fields and the terminal.
It's worth mentioning that a contract No (R-1381) was concluded recently with Petro Air Company to lease an aircraft (TWIN AUTOR). The aircraft will be put in the disposal of oilfields superintendents and able to carry from 17 to 19 passengers.
Waha also concluded a contract with Libya Air Company in January 2019 to provide an aircraft that can carry (94) passengers to be used for Waha Oil Company employees and includes all the scheduled and emergency flights between a number of towns and cities ( Zentan, Musrata and Sebha). Negotiation is underway to provide flying ambulance services beside previous contract with the Libyan company for rapid transportation to provide an aircraft that detects oil leakage in pipelines on the basis of (2)two flights a week.