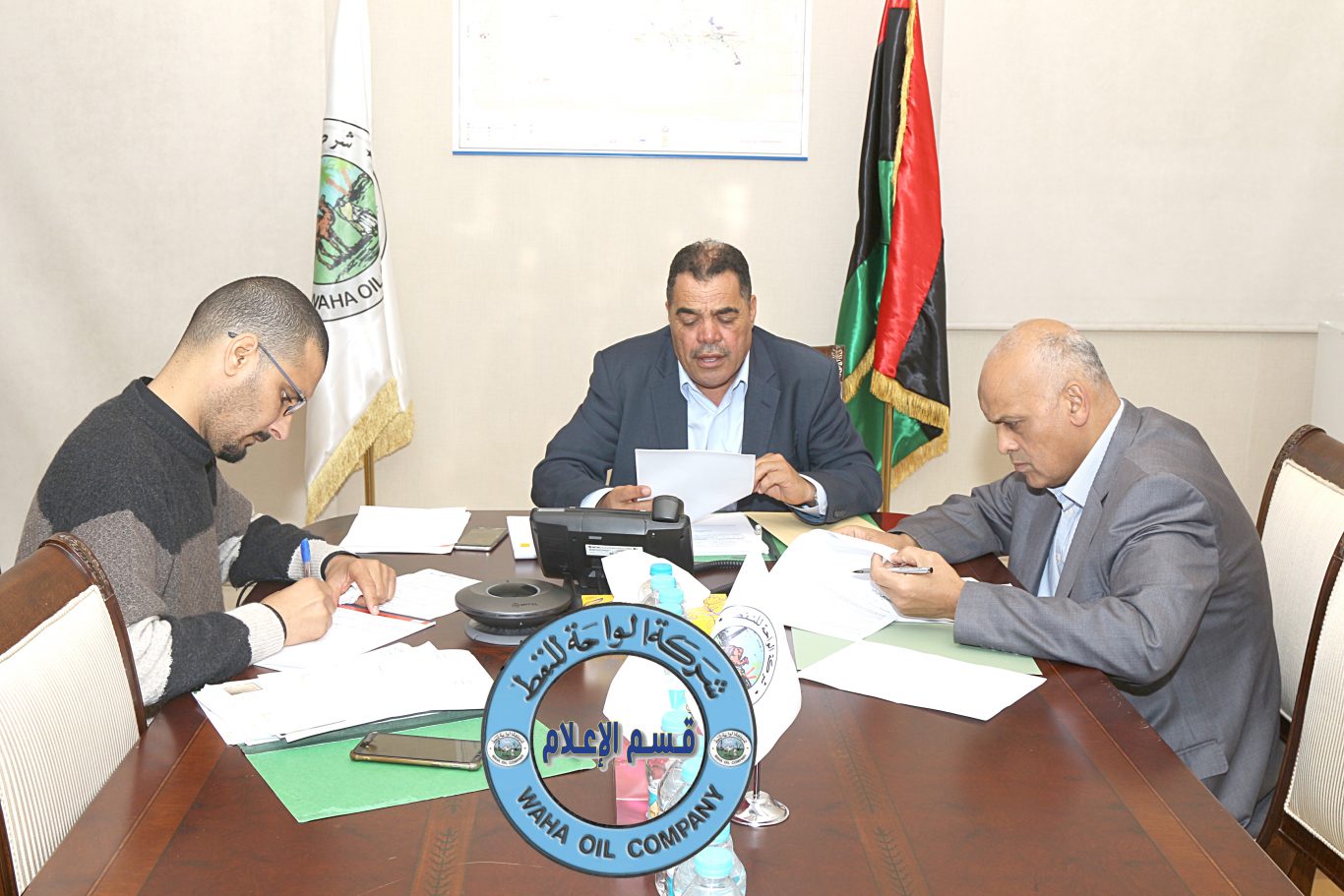 (Media Division)
The Management Committee held an ordinary meeting on Sunday, April 14, 2019, under the chairmanship of Mr. Ahmed A. Ammar, Chairman of the MC and attended by Mr. Ahmed M. ElMejberi, Member of the MC, through the closed circuit, by the foreign partner's representative and by Mr. Ahmed AlMahmoudi, Manager of the Management Committee's Office
The meeting discussed a number of topics and procedures required by the current stage including revision procedures measurements adopted by the company in preserving security and safety of staff and properties of the company in all its work sights including the evacuation of employees at work sights whenever it is necessary.
The MC meeting also discussed adopted procedures to secure food materials in oilfields and their necessary stocks particularly in the holly month of Ramadan. The Committee debated the issue of availability of liquid currency for the company and the staff and giving the salaries to staff in the right time.
The meeting discussed another issue related to preserving the minimum number of staff in work sights that guarantee progress of production and export operations at the levels previously planned.
The MC in addition discussed expanding progress of work of development project of AlFaregh oilfield's second stage which was scheduled to its final operation stage in mid April, 2019 and putting the project in production in mid of next July. The project is expected to provide electric power generating project in Sarir area with the necessary gas quantities to operate it and to export the remaining quantity, but foreign companies carrying out the project apologized for not being able to come to Libya in time being.