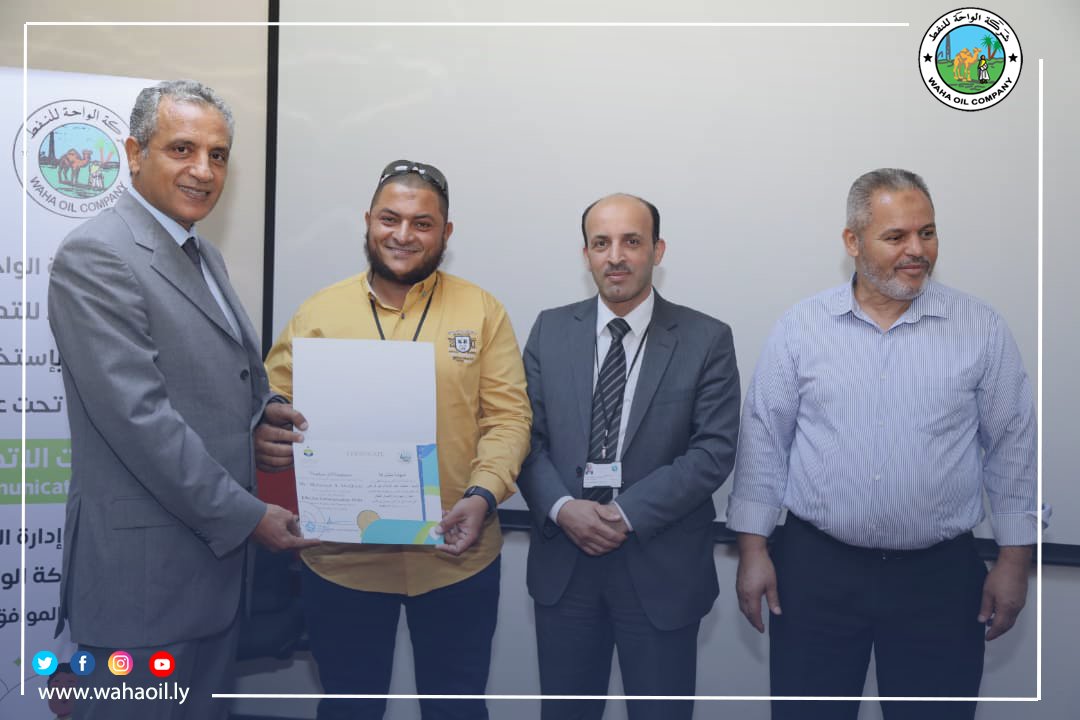 (Media Office)
This morning, Wednesday, 19th October 2022, a workshop was held at the Tobakts Hotel in Tripoli, using sign language, entitled "Effective Communication Skills", under the supervision of the Training and Development Dept. and in cooperation with the Azad Co. for Training and Development, for a one day, was presented by Mr.: Adel Al-Maghazazi.
This workshop aimed all WOC employees with special needs in all departments and sites to familiarize them with effective communication methods, and to be the start for implementing the rest of technical and administrative training programs and other programs in sign language.
The conclusion of this workshop was attended by Mr. Anwar Al-Shahloul, Acting Chairman, Management Committee, and the departments managers of Operations, Transport & Services, Training and Development, in addition to Local Training Superintendent, some Supervisors of sections and employees of the Training Dept.
At the end, certificates of participation were distributed to the attendants and invited to a lunch in the company's guest house.