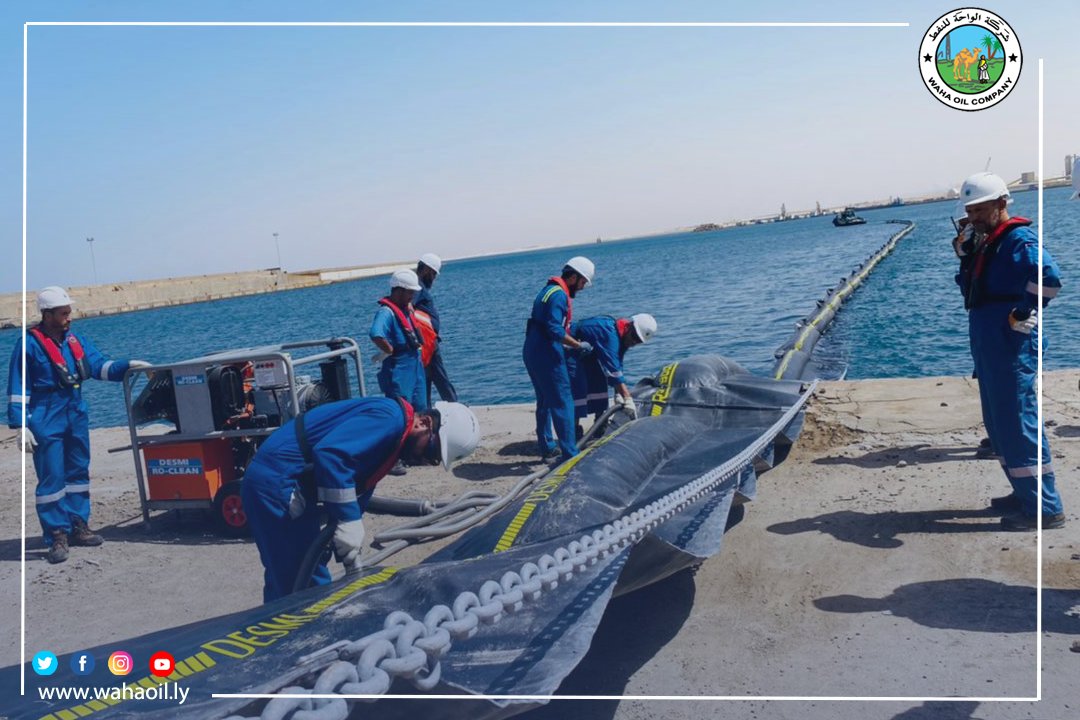 (Media Office)
Based on NOC resolution No. 525 regarding the formation of a joint committee from a group of companies in the Eastern and the Oil Helal region to prepare a scenario of simulating a second-level oil leakage in the Oil Helal region.
With reference to the simulation that was carried out on 26thJune 2022, in Tobruk city on oil leakage in the joint basin between Arabian Khalij Oil Company and Brega Oil Marketing Company, and the success of the exercise with a high efficiency and effectiveness.
This morning, Tuesday, 27th Sept. 2022, in Brega oil terminal, a scenario was implemented for a simulation exercise for marine pollution with crude oil of the second level, where integrated teams were formed from the various participating companies affiliated to NOC which are (Sirt Oil and Gas Production and Manufacturing Company, Brega Oil and Gas Manufacturing Company Waha Oil Company, Zueitina Company, Ras Lanuf Oil and Gas Manufacturing Company, Arabian Gulf Oil Company)
Acting Chairman of the Management Committee appreciated ofthe good preparations of all departments and sections of the company and their taking all the necessary measures and full coordination with the companies participating in the exercise showing WOC how it fits the size of prepartions made during the preparatory and periodic exercises that were carried out and the successes achieved.
All thanks to everyone for their participation and the departments of Health, Safety, Environmental Protection, Operations, Transportation, Services, Communications and Media Sections for their efforts and working as teamwork.