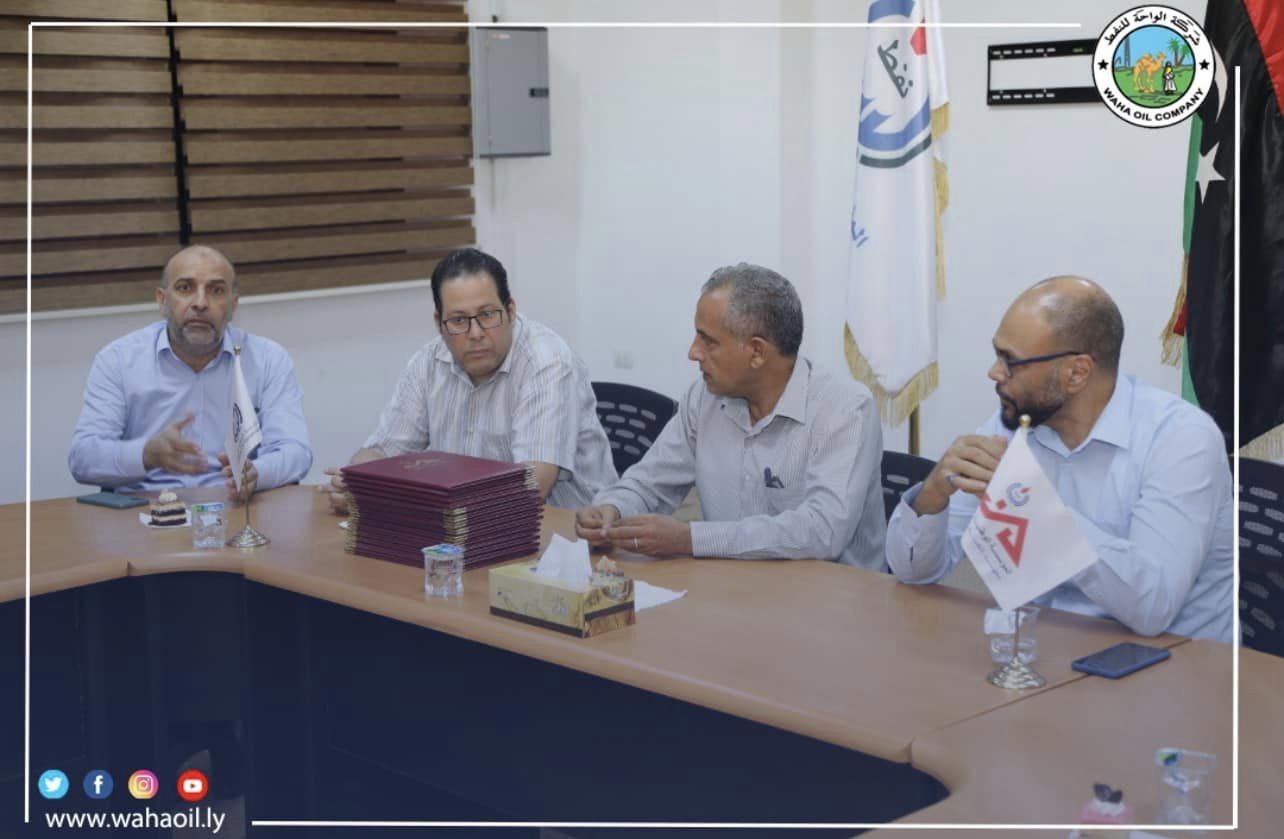 (Media Office)
On Thursday evening, 15th Sept. 2022, a training course entitled (Chemical Engineering software HYSYS) was concluded at the Libyan Oil Institute for (11) chemical engineers affiliated with the Engineering and Main Projects Departments, in addition to (3) engineers from Akakus Co.
This course aimed at qualifying engineers to use the program to find solutions and overcome problems that occur during the flow of crude oil through pipelines.
The closing party was attended by: the Manager of the Training and Development Department, the Local Training Superintendent and the Head of the Career Development Department from WOC, and also attended by: the training members of the Akakus Co.