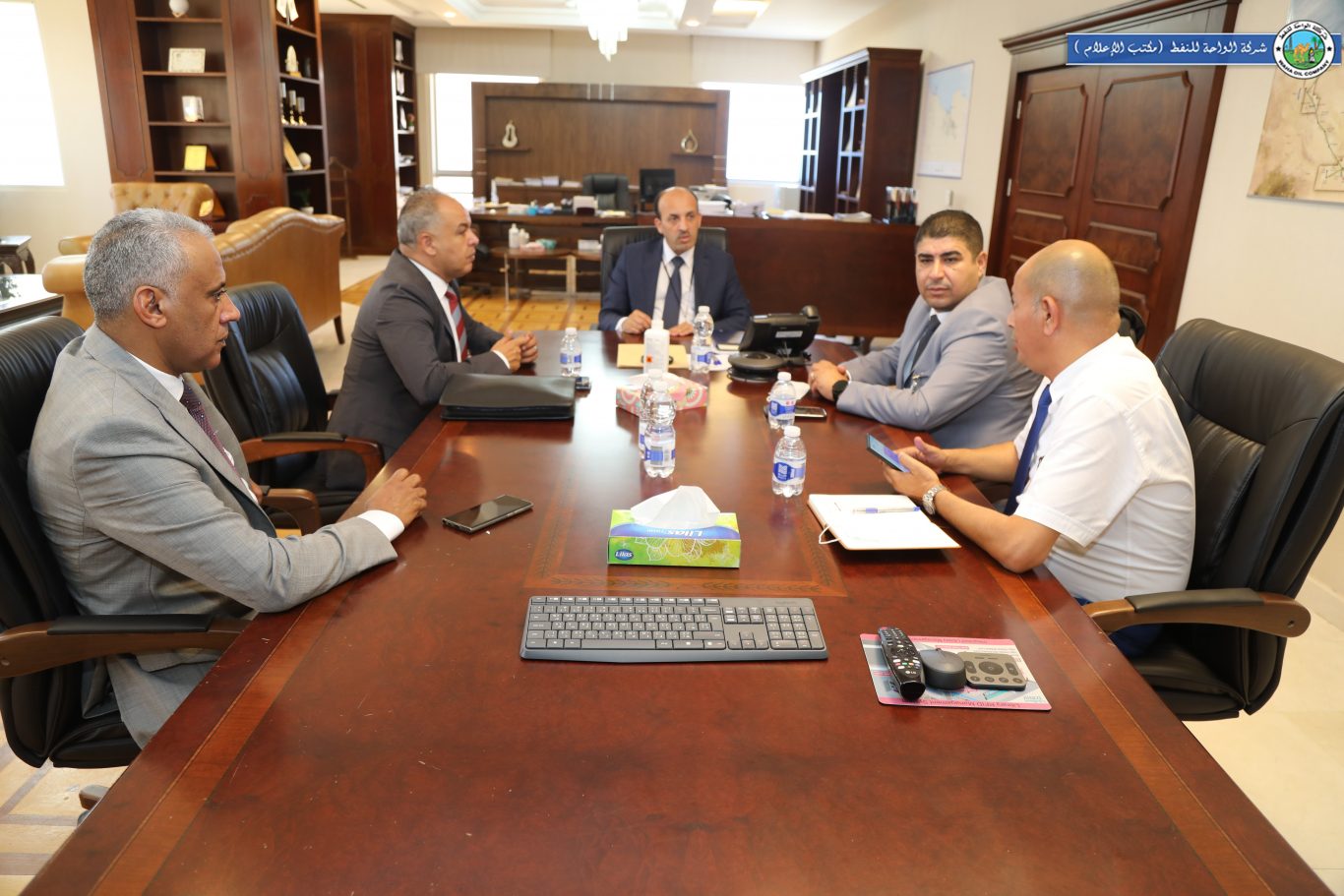 Media Office
Considering the interest that the Management Committee attaches to its communication with the various companies in the sector, a bilateral meeting was held this morning, Tuesday, 2nd Aug 2022, at the company's main offices in Burj Boleila, which included Mr. Anwar Al-Shahloul, Acting Chairman of the Management Committee, and Mr. Magdi Jibril Al-Darsi, Chairman of the Management Committee and his accompanying delegation.
Where the two parties dealt with opening and increasing the prospects of cooperation between the two companies in all fields in accordance with the directives of the NOC on the necessity of cooperation between the sector companies, in order to participate in the completion of the works and services provided by Al-Jouf Co. to WOC.
The Chairman of the Company's Management Committee welcomed the joint cooperation with Al-Jouf Co. and the provision of its services to WOC, and stated that Al-Jouf Oil Technology Company is one of the reliable companies in providing services to the sector companies and that it has a large share of the services market that the company needs.