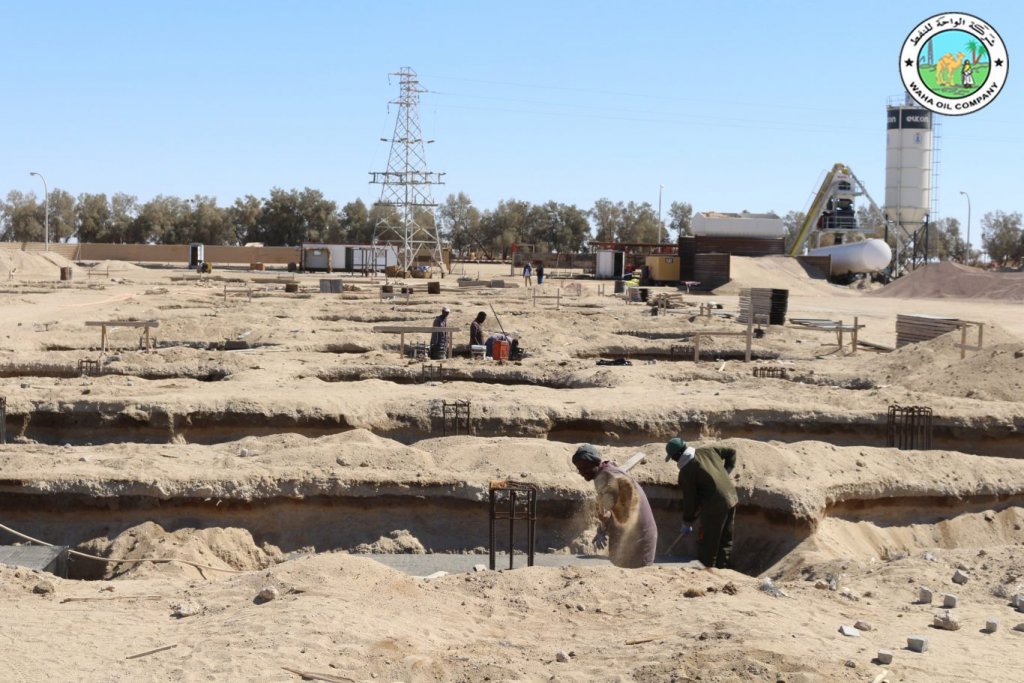 (Media Section)
While warehouses in Gialo oilfield still run normally in storing, scaffolding, ordering the stored materials and receiving the operation materials which come continuously, Engineering Department supervises its technical staff on building a new warehouse in Gialo oilfield in area of 96/24 M, which is executed by one of the national companies, this warehouse will be used to store and safe operation materials and protect them against corrosion and damage due to weather factors.
Warehouse includes some administrative offices, 59 cement  foundations of the warehouse are still under construction, structures works will start after insulating the foundations and filling up is completed.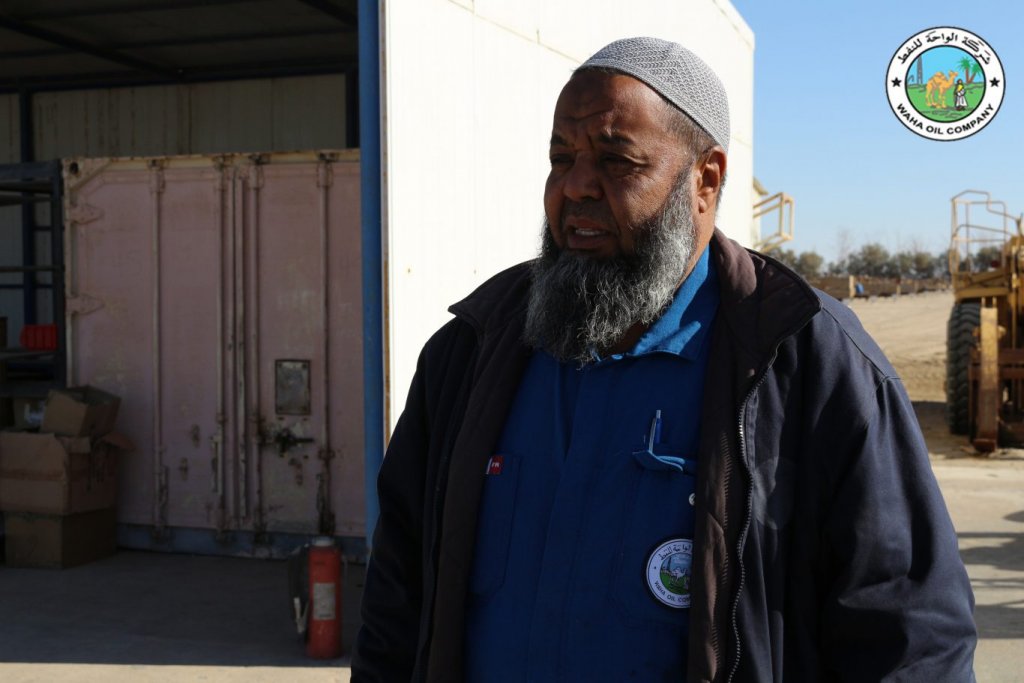 " Work is going smoothly except some electric and water lines found "One of the contractor supervisors stated.